Neoderm - face cream 30ml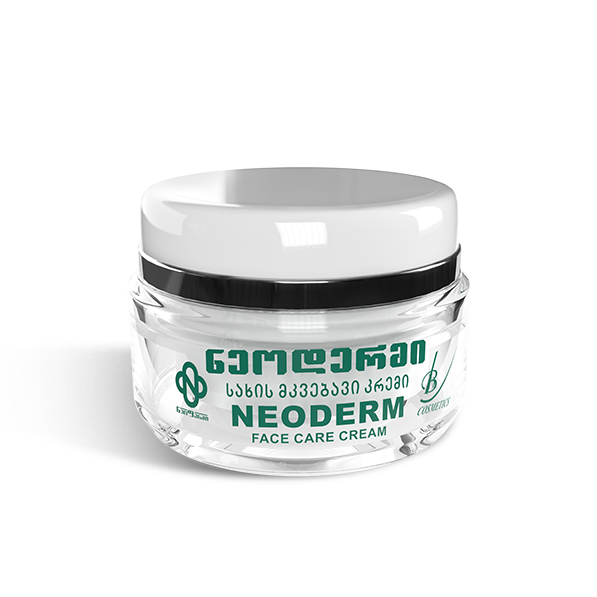 For normal and a dry skin
Composition: Spermaceti, Oil of cocoa, Olein oil, Wask, Rose oil.
It is prepared from high-quality natural raw material, without chemical additives.
Spermaceti – Very close costs with human fat of a skin, it feeds it very well. Gives softness to a skin, humidifies it, well it is soaked up, helps regeneration of a skin and does not leave effect dim.
Oil of cocoa – It is characterized by the softening, humidifying strained (skin) action, restores the damaged cells and protects a skin from dryness, irritable factors of an environment. At long use of oil, a skin becomes softer, improves its colour, and wrinkles become imperceptible.
Olein oil – So-called "liquid gold" impedes to processes of ageing of a skin, gives a youth and elasticity, protects from drying.
Rose oil – It is very useful for dried up, sensitive skin, gives toning up, softening effect, improves tissue breath and helps disappearances of wrinkles.