NEODERMI Nourishing cream 50 ml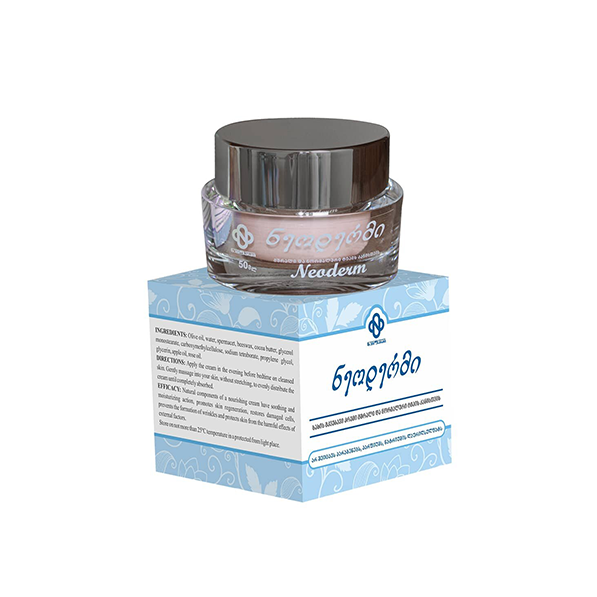 For dry and normal skin types
Ingredients: olive oil, distilled water, spermaceti, beeswax, cocoa butter, glycerol monostearate, carboxymethylcellulose, sodium tetraborate, propylene glycol, glycerin, apple oil, rose oil.
Effectiveness: the natural components of the nourishing cream have a soothing, moisturizing effect, promote skin regeneration, restore damaged cells, prevent the formation of wrinkles and protect the skin from the harmful effects of external factors.
Instructions for use: apply the cream in the evening, before going to bed, on the cleansed skin of the face and distribute evenly with gentle palpation without stretching the skin until the cream is completely absorbed.
Special note: does not contain parabens, perfume and sls.
Storage conditions: Store at a temperature of no more than 25°C, in a place protected from light.